Professional WoW Gamer Shares the Secret Tactics You Can Use to Legally Make 10000s WoW Gold per Week or More in Latest Update of World of Warcraft Without Using Hacks and Without Getting Banned... So You Never Have to Buy WoW Gold Again! This is most popular WoW Cataclysm gold making guide.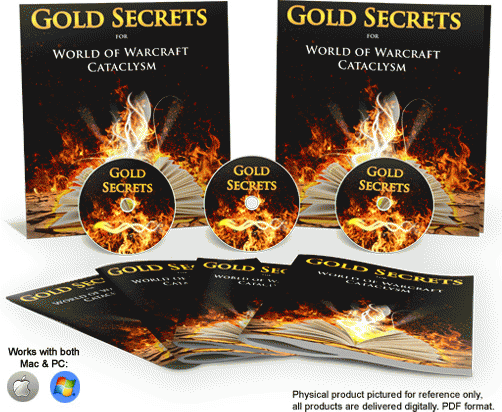 In the "Gold Secrets Guide for WoW" kept the information compact for your benefit. There is no filler, fluff or space wasted- just all the tactics you can use to make extremely large amounts of WoW gold as fast as possible!
What is included in n the "Gold Secrets Guide for World of Warcraft" ?
Features:
- 100% Legal and Totally Hack-Free!
- Free Updates! Latest World of Warcraft Wrath of the Liche King already included!
- Current Techniques for Cataclysm, WoTLK and Burning Crusade! (more easy WoW gold making strategy)
- This is NOT a Membership Site (no monthly fees!)
- Make WoW gold if you are Horde and Alliance of all Levels
- The Original WoW Gold Guide- Nearly 3 Years Running!
WoW Gold Secrets 72 page guide and 7 bonuses are all backed by 8-week risk-free guarantee.
Try WoW Gold Secrets today and you won't regret!
Download
System Requirements:
WinXP, WinVista, Win7 x32, Win7 x64, Win2000, WinOther, Windows2000, Windows2003, Win98, WinME, Windows Vista Starter, Windows Vista Home Basic, Windows Vista Home Premium, Windows Vista Business, Windows Vista Home Basic x64, Windows Vista Home Premium x64, Windows Vista Business x64
Version:
4.2.19
Last updated:
2012-05-18 22:31:35
Publisher:
Gold Leveling Guides
Homepage:
http://www.goldlevelingguide.com
File name:
goldsecrets_guide_portal.exe
File size:
2.04MB
License:
Shareware
Price:
37.00