"The goal of the game is to Kill All The Viruses that display on your computer screen before they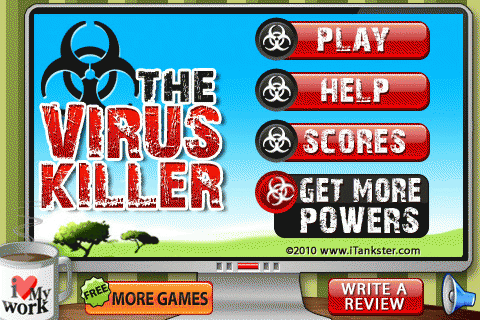 Flood your computer and crash it.
On Each Scores Virus attack will Increase and you need to manage your memory level also.
Features:
Powers:
- Magic Sticks: Pop-ups Magically Disappear.
- Stop: Pop-ups Stop For Few Seconds
- Antivirus: Closes Pop-ups Automatically
- Memory : Increase Your Computer Memory
Global Score:
- Submit Your Hight Score In Global world.
Compare And Beat Opponent Users
"