PDF Watermark lets you add visible text watermark to PDF files in as few as 3 clicks! Transparent watermark text keeps the beauty of your PDFs intact. Prevent misuse of PDF on the web. Declare your copyright with the (c) copyright watermark. Write your name, comments, date etc on your PDFs. This prevents people from stealing or misusing your PDF. You can process your entire PDF collection in a few easy steps without worrying about text placement or distortion. It is ideal for use before uploading PDFs on internet or for organizing your PDF collection on your computer. Highlights of this PDF watermark software: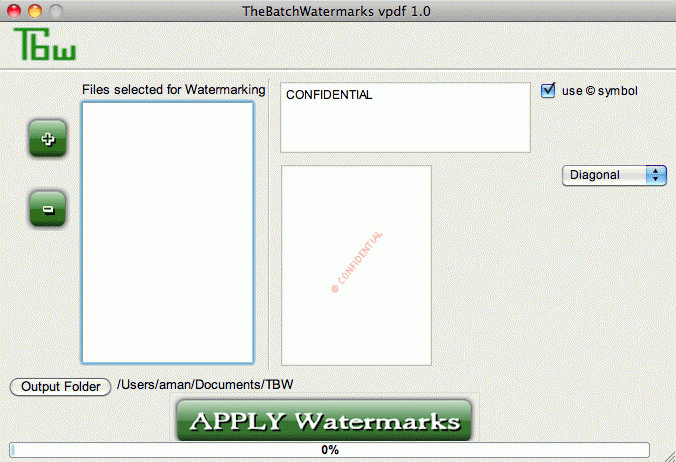 * Very Simple user interface
* Supports fast batch PDF processing.
* Edit the text you want to display on the images.
* Automatic font adjustment feature accommodate different dimensions of photos without distortion.
* Transparent text keeps the beauty of your photographs intact.
*Remembers the watermark settings from your last session