Master resell rights private label software! Customize the company name, program name, website and graphics!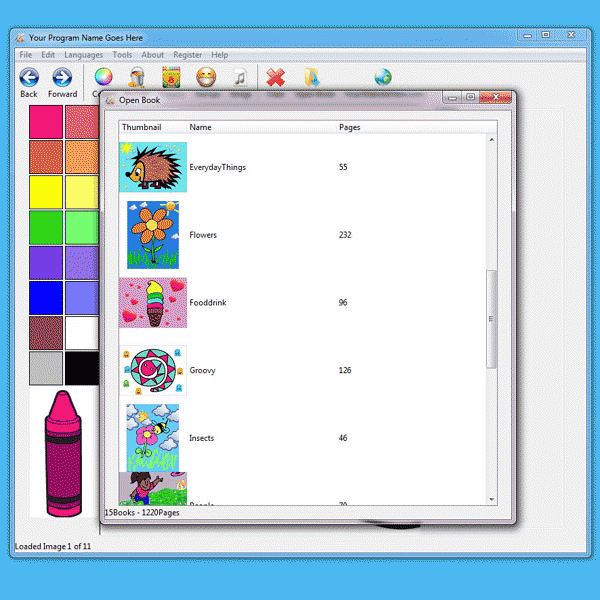 Children will be fascinated with this coloring book software which includes 15 themed books with over 1200 different images to color and print.
Easy coloring modes like paint bucket, crayon and stamp will capture children's imagination as their favorite classic songs play while they color. For extra fun, try to color in time with the song notes.
Save and print your creations, or print the blank coloring pages to create your own physical coloring book.
Private label software owners can create their own custom coloring books to sell with their software.