If you have set up a new web directory using phpLD4.x script, the first thing you will need before anyone can submit to your directory is a list of categories, sub-categories and sub-sub-categories. Adding categories to your web directory is a tedious job. You may be able to manage creating 25 categories manually in 10 minutes. But how about creating 3, 500 categories? Here is a time saver solution for you.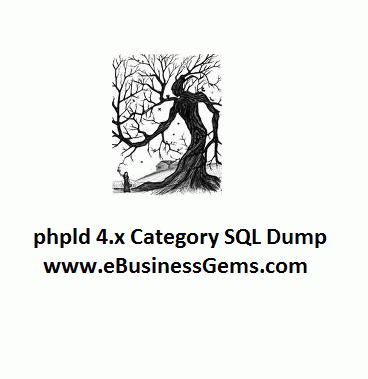 In the category dump, provided in this pack, not only the list of useful categories is alreday created for you, but also the SQL command is already written and ready to be executed. Therefore, this is the fastest and easiest way to create your php linkdirectory (version 4.0) categories. All you need is just run the script.
It is really handy and easy to setup. In just few seconds, you will have your web directory up with more than 3500 categories. Save your valuable time with this phpLD category dump.
Data Format: The package contains list as a set of SQL INSERT Command statements doing the following: a) Insert records in the PLD_CATEGORY table b) Insert record in the PLD_CATEGORY_SEQ table.
Related topics: phpld category dump, phpld4 categories, phpld, phpld4, category, categories, dump, categories dump phpld, web directory categories, web directory, free categories dump
Download
Alternative Download 1
System Requirements:
Linux, Win7 x32, Win98, WinVista, WinXP, Not Applicable
Version:
for phpld 4.x
Last updated:
2011-12-12 09:48:09
Publisher:
eBusinessGems.com
Homepage:
http://www.ebusinessgems.com
File name:
File size:
0.12MB
License:
Commercial
Price:
9