MAPILab POP3 Connector enables various companies to solve an actual problem of downloading mail from external POP3 servers and its delivering to recipients located on Microsoft Exchange Server 2013, 2010, 2007 in the most effective and simple way. Using an external server which downloads mail allows you to limit access to Microsoft Exchange Server from the internet. Key features: -The program allows you to download an unlimited number of messages regardless of the size of your company and a number of mailboxes located on external POP3 servers. -Separate setting for each mailbox. Management of mailboxes is carried out separately what allows you to customize each mailbox taking into account server settings and addressee's preferences. -Support of SSL. Program allows you to collect mail using a secure SSL protocol. You are able to customize delivery of messages using standard or secure connection for each mailbox. -Works with single and catch-all mailboxes. The program enables you to collect mail from personal mailbox located on external POP3 server and delivering it to the specified addressee. Also the program can download mail from catch-all boxes and automatically identify the addressee located on Microsoft Exchange Server 2013, 2010, 2007. -Flexible settings for frequency of mailbox processing. You can set up how often the program should check the external server for new messages by specifying a time period starting from 1 second. -Easy settings and administration. Management of the program can be implemented with the help of the well-known Microsoft Management Console. It makes it possible to add program to the existing administrative snap-ins.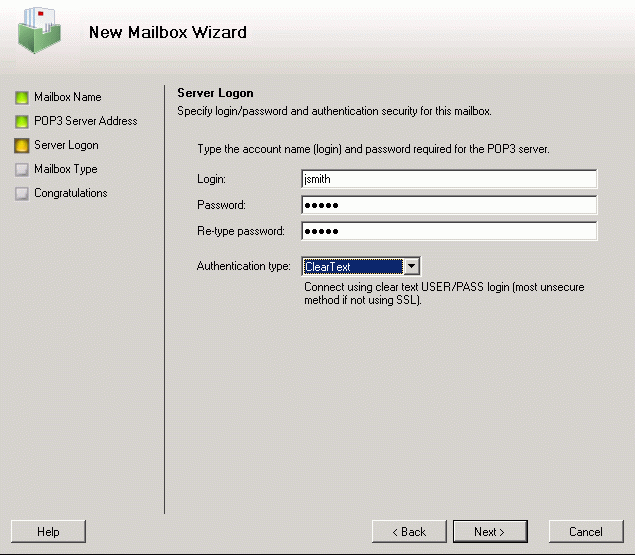 Program homepage:
https://www.mapilab.com/exchange/exchange_pop3/
Download
System Requirements:
WinServer, Windows2003, Windows2008
Version:
2.10.1
Last updated:
2019-11-09 03:19:01
Publisher:
MAPILab Ltd.
Homepage:
https://www.mapilab.com
File name:
mapilab_pop3_connector_x64.zip
File size:
9.49MB
License:
Shareware
Price:
89