A photo slideshow screen saver with beautiful NASA/JPL radar images of cities and places around the world. The false-color palettes used in these images make them beautiful to look at as well as interesting to study. All photos are 800x600 high-quality images(a 1024x768 version is also available, see our web site).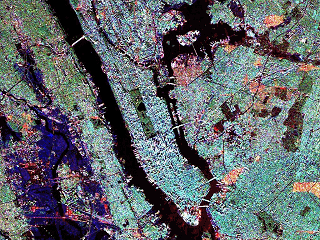 Cities included in this Lite version are:
- New Orleans
- New York
- Hong Kong
- Cape Cod
- The Great Wall of China
Spaceborne Imaging Radar-C/X-Band Synthetic Aperture Radar (SIR-C/X-SAR) is a joint U.S.-German-Italian project that uses a highly sophisticated imaging radar to capture images of Earth that are useful to scientists across a great range of disciplines. The instrument was flown on two flights in 1994. One was on space shuttle Endeavour on mission STS-59 April 9-20, 1994. The second flight was on shuttle Endeavour on STS-68 September 30-October 11, 1994.
Other screen saver features include transition effects, black and white mode, password use, and extract photos as wallpaper, including built-in wallpaper cycling every hour or every day. This 5-photo Lite version is free, the Gold Edition has 42 photos and may be purchased at Awesome-Screens.com
Download
System Requirements:
Win95, Win98, WinME, WinNT 4.x, Windows2000
Version:
1.0
Last updated:
2010-11-23 06:27:12
Publisher:
Cottonwood Software
Homepage:
http://www.awesome-screens.com
File name:
cities_from_space.zip
File size:
1.5MB
License:
Shareware
Price:
9.95